As Seen/Heard On
U.S. Dept. of the Interior
Tired of losing out on new projects from clients?
Are you losing out on new work because another designer was cheaper, or had more experience with that type of work or more experience in that industry?
That changes with accessibility.
Accessibility gives you a competitive edge over other designers because 99% of them don't know about accessibility. Clients will wonder why other designers aren't bringing this up.
Charge more for branding and design work!
Most designers are unknowingly alienating 20% of people with their work. That costs businesses revenue!
You'll be able to charge more because you'll be adding so much more value to your work. You'll have a specialized skill that 99% of designers don't have—but should!
While all the other designers out there are struggling to charge more for their work, you'll be able to command higher rates.
End the design wars. Stop being art directed by clients.
Some clients want to put their own personal "stamp" on the design or suggest changes you don't agree with. But you want to be seen as the expert.
Accessibility makes it easier to justify your design decisions. It helps you make better design decisions. It helps you explain why you made them.
You'll be armed with knowledge that the majority of designers—and clients—don't have. You'll be having a different conversation about your work, which will impress clients and show your expertise.
Don't just take it from me. Take it from one of my students.
"I can't tell you how much the accessibility conversation has ended the design wars with clients. I'm still a newbie at it, but just understanding how it works has upped my game when it comes to asserting myself in my design decisions. And now they listen!"

Jessica Jenkins
Save face!
Don't be the reason your clients spend more time and money fixing the color palette or design you created.
A problem I encounter all the time when remediating other designers' InDesign files and infographics (making them accessible) is having to modify the client's brand color palette to get them to be accessible. Sometimes, I have to add new colors.
This is costly and time consuming to the client. They've already invested in their brand identity and design work. Then I have to show them new colors or a new design because the original designer didn't think about accessibility. The client is having to pay again for design work and wonders why their original designer—you—didn't bring this up.
Not only that, but now some of their marketing materials look different and use different colors, so their branding looks disjointed. The whole point of them hiring you in the first place was to avoid that.
So save face—and save your clients time and money from having to rework their color palette and materials later.
"If you want to better understand accessibility in design, I highly recommend the Accessible Branding & Design course. The course provided a lot of very valuable information and it was very easy to follow.

The content was very engaging. All of the modules were presented with clarity and the examples made it easy to digest.

This course now gives me the confidence to discuss accessibility with clients."

Darin R.
What You'll Learn
How to talk about accessibility when it comes to design,
What to ask clients about accessibility,
How to create a versatile accessible color palette,
How to assess and remediate an existing color palette,
How to check your design work for color accessibility and how to resolve issues for a more balanced design,
How to guide clients about color choice in all aspects of their marketing (documents, websites etc.),
How you can charge more with this expertise.
What the Course Covers
This course covers WCAG 2.1 color and contrast guidelines in plain English, plus accessibility and usability practices pertaining to color and contrast.
Module 1: Understanding Accessibility
An overview of accessibility,
Dispelling myths and overcoming objections about it,
In-depth look at types of disabilities related to color,
How accessibility affects branding.
Module 2: Color and Contrast Guidelines
Guidelines that pertain to color and contrast,
What brand elements and design choices are affected by them,
Best practices that go beyond those requirements,
How to talk to clients about accessibility.
Module 3: Choosing Colors
What to consider when choosing colors for branding or design work, and
Considerations and preferences for certain audiences.
Module 4: Checking Colors
How to thoroughly check for potential color issues for many types of disabilities.
Module 5: Resolving Color and Contrast Issues
Various methods for resolving color and contrast issues you may encounter, and
What to consider to maintain the integrity of the brand color palette as much as possible.
Module 6: Typography
What to consider when choosing typefaces from a technical and design standpoint and
Audience considerations.
Module 7: Ensuring Brand Integrity
How to help the client and others who work with them to use the appropriate colors,
What elements to address.
---
Certificate of Completion
After finishing the course, you'll get a certificate of completion.
"I knew about web accessibility but never really thought much about the importance in other types of documents. Colleen's branding accessibility training takes a very important topic and breaks it down into easily digestible lessons with tons of examples and tools to make branding accessibility much easier to do.

I was looking for a better understanding of what colors to use together and not use together. I got sooo much more!"

Jackie B.
"Colleen is an exceptional teacher with great communication skills. She is not only an expert in her field but is a fabulous teacher. Not everyone can do both, but she certainly can."

Tammie O'Neal
What You'll Get
A competitive edge over other designers to help you win more projects
Confidence in understanding and talking about accessibility as it relates to design
Prerecorded videos for each module, including many examples to help you learn
Handouts and checklists for each module, including a list of accessibility tools, resources and more
Quizzes with each module to help you retain what you've learned
Lifetime access and future updates to the course
Full immediate access to the course
Access to a Facebook group specifically for course students
"I wanted to learn how branding can be made more accessible. Before taking the course, I was somewhat confident about accessibility. Since taking the course, I am more confident. The course content made it easy to understand. I would recommend this course to other designers."

Karen P.
"I loved the way the information was presented. The way it was presented made it easier to absorb. It will help me to be more confident when discussing accessibility."

Victor
"Colleen really knows her stuff when it comes to accessibility. She saved me hours of research and guess work!"

Matthew Rodela
Your Instructor, Colleen Gratzer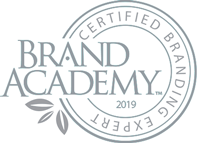 I am a Certified Brand Academy™ brand expert and world-renowned accessibility specialist. I'm an award-winning designer with 25 years of experience in branding, print, and web design and development. Four of those years include being an accessibility specialist.
In 2016, I was trained in InDesign/PDF accessibility by one of the top accessibility providers to the U.S. government who is on the international committee that creates accessibility standards for digital media and documents. She has given me her "highest endorsement."
Since then, I've designed and remediated accessible documents and websites, and educated designers and developers on branding and accessibility.

In 2019, I provided InDesign accessibility training to the U.S. Department of the Interior and have been on several podcasts and given presentations about accessibility.
I'm a member of the IAAP, the International Association of Accessibility Professionals, and hold a verified certificate of achievement for introductory website accessibility from W3C, with plans to pursue additional certifications.
My client-based business, Gratzer Graphics, provides accessibility consulting to nonprofits, creative firms and developers.
Through Creative Boost, I host the Design Domination podcast, mentor designers, teach this and a website accessibility course, and provide many resources for designers.
Yes! I want to stand out from other designers.
Frequently Asked Questions
Won't I have to design with only dark colors?
Definitely not! In fact, if you did that, it would present accessibility issues.
But isn't accessibility ugly?
Nope! Lots of designs are ugly, but they are not ugly because they are accessible. They were just poorly designed.
Will I be able to create accessible documents or websites after taking this course? Does the course cover technical practices for documents or websites?
No. This course focuses on accessibility with color and design. It does not cover any technical practices with document or website accessibility. It will help you create accessible color palettes and designs. Website accessibility (design and technical) is covered in the Foundations of Website Accessibility course.
Should I enroll in this course if I am thinking of taking the Accessible PDFs From InDesign or Foundations of Website Accessibility course later?
Yes! If you decide to enroll in either of those courses later, you will get a discount code for $100 off that course.
How long do I have access to the course?
After enrolling, you get lifetime access and future updates to the course.
What constitutes a user?
A user is one login, one student. Sharing your login with another person will result in access to the course being revoked, and no refund will be issued. Multiple team members require individual licenses.
What discounts are offered for teams?
Save 15% on enrollments for teams of 3 to 5 and 20% on teams of 6 or more.
What is the refund policy?
Because the course content and materials are immediately available to you and you have access to future updates of the course, there are no refunds. Please email me with any questions prior to purchase.
Got a question?
Email me at colleen@creative-boost.com and I'll respond ASAP.