Accessible Branding & Design Course: Coming Soon!
Stand out from other designers.
Most designers don't know about accessibility. This is an excellent way to gain a competitive edge over other designers. This expertise can help you win more branding work, add more value and charge more for your expertise.
Save face!
Don't be the reason your clients spend more time and money fixing the color palette or design you created.
A problem I encounter all the time when remediating other designers' InDesign files and infographics (making them accessible) is having to modify the client's brand color palette to get them to be accessible. Sometimes, I have to add new colors.
This is costly and time consuming to the client. They've already invested in their brand identity and design work. Then I have to show them new colors or a new design because the original designer didn't think about accessibility. The client is having to pay again for design work and wonders why their original designer—you—didn't bring this up.
Not only that, but now some of their marketing materials look different and use different colors, so their branding looks disjointed. The whole point of them hiring you in the first place was to avoid that.
So save face—and save your clients time and money from having to rework their color palette and materials later.
Help your clients get better results.
Clients who ignore accessibility are potentially losing business and getting a negative reputation. But you can help them!
One billion people worldwide have a disability.
About 20% of your client's audience has a disability.
People with a disability are 3 times as likely to avoid a business that isn't inclusive, and twice as likely to dissuade others from doing business with it. That's bad for business.
Take, for example, Jane, who is 25 years old and has low vision. Looking for pregnancy support, she downloads a pamphlet from your client's website. The headings and phone numbers are in baby blue and pink. She has a hard time reading them because they are too light against the white background.
"Why would someone use these colors? Don't they want people to be able to read this?," she says to herself, frustrated.
Bill, who has color blindness, visits your client's site wanting to buy a gift for his wife. He cannot read the "Add to Cart" button.
"But he could call to make a purchase," you protest. Maybe he will if he can find the phone number and calls right then (or remembers to later). Or maybe he will leave and go to a competitor's site.
What You'll Learn
How to talk about accessibility when it comes to color,
What to ask clients about accessibility,
How to create a versatile accessible color palette,
How to assess and remediate an existing color palette,
How to check your design work for color accessibility and how to resolve issues for a more balanced design,
How to guide clients about color choice in all aspects of their marketing (documents, websites etc.),
How you'll add more value with this expertise.
What the Course Covers
This course covers WCAG 2.1 color and contrast guidelines in plain English, plus accessibility and usability practices pertaining to color and contrast.
Module 1: Understanding Accessibility
An overview of accessibility,
Dispelling myths and overcoming objections about it,
In-depth look at types of disabilities related to color,
How accessibility affects branding.
Module 2: Color and Contrast Guidelines
Guidelines that pertain to color and contrast,
What brand elements and design choices are affected by them,
Best practices that go beyond those requirements,
How to talk to clients about accessibility.
Module 3: Choosing and Checking Colors
What to consider when choosing colors for branding or design work,
Considerations and preferences for certain audiences,
How to thoroughly check for potential color issues.
Module 4: Resolving Color and Contrast Issues
Various methods for resolving color and contrast issues you may encounter,
What to consider to maintain the integrity of the brand color palette as much as possible.
Module 5: Ensuring Brand Integrity
How to help the client and others who work with them to use the appropriate colors,
What elements to address.
What You'll Get
A competitive edge over other designers to help you win more projects
Confidence in understanding and talking about and color and accessibility
Videos for each module, including many examples to help you learn
Handouts and checklists for each module, including a list of accessibility tools, resources and more
Quizzes with each module to help you retain what you've learned
Lifetime access and future updates to the course
Full immediate access to the course when it's released
Access to a Facebook group specifically for course students
What Students of My Other Accessibility Course Have Said
"I can't say enough good things about Colleen's accessibility training. Before I took this course, I already knew quite a bit about website accessibility best practices, and I was hoping to learn a few useful tidbits. By the end of Module 1, I had already added important information to my skillset that I was able to put into practice immediately.

The course was well organized, thorough but not overwhelming, and extremely informative. Everyone who builds websites should sign up for this training!"

Leslie Surel
"I was skeptical because of all of the overpriced fluff content courses out there, but you came highly recommended — and it was worth it. It will be a way to increase my value as a web developer/designer.

Prior to taking the course, I was not confident about accessibility. Now I feel confident. The content was presented in a way that made it easy to understand and the accompanying checklists and guides are thorough and helpful."

Jessica Jenkins
"This class delivered so much valuable content and in an orderly and logical method. The course collateral is invaluable, well written and easy to follow.

Colleen is an exceptional teacher with great communication skills. She is not only an expert in her field but is a fabulous teacher. Not everyone can do both, but she certainly can."

Tammie O'Neal
"Before taking Colleen's web accessibility course, I had surface level knowledge of the subject and I wouldn't consider myself someone who could advise on the topic of web accessibility. Now, I feel much more confident in my ability to help website owners understand how building their sites with people with disabilities in mind is not only good practice, but good for business as well."

Chris Nunn
"Colleen really knows her stuff when it comes to accessibility. She not only understands the guidelines and what they mean, but she knows how to best implement them in your website design and development. She saved me hours of research and guess work!"

Matthew Rodela
"Colleen is informative, thorough, and you can tell she really cares about why accessibility is important. I highly recommend her training!"

Billy Hoisington
Your Instructor, Colleen Gratzer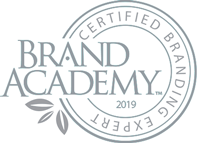 Who am I to be teaching you this? I am a Certified Brand Academy™ brand expert and world-renowned accessibility specialist. I'm an award-winning designer with more than 23 years of experience in branding, print, and web design and development. Four of those years include being an accessibility specialist.
In 2016, I was trained in InDesign/PDF accessibility by one of the top accessibility providers to the U.S. government who is on the international committee that creates accessibility standards for digital media and documents.
Since then, I've designed and remediated accessible documents and websites, and educated designers and developers on branding and accessibility.

In 2019, I provided InDesign accessibility training to the U.S. Department of the Interior and have been on several podcasts and given presentations about accessibility.
I'm a member of the IAAP, the International Association of Accessibility Professionals, and hold a verified certificate of achievement for introductory website accessibility from W3C, with plans to pursue additional certifications.
My client-based business, Gratzer Graphics, provides accessibility consulting to nonprofits, creative firms and developers.
Through Creative Boost, I host the Design Domination podcast, mentor designers, teach this and a website accessibility course, and provide many resources for designers.
As Seen/Heard On
Frequently Asked Questions
Won't I have to design with only dark colors?
Definitely not! In fact, if you did that, it would present accessibility issues.
But isn't accessibility ugly?
Nope! Lots of designs are ugly, but they are not ugly because they are accessible. They were just poorly designed.
Does the course cover all there is to know about accessibility?
No. This course focuses on accessibility with color and design. It will help you create accessible color palettes and designs. It does not cover technical practices with document or website accessibility. Website accessibility is covered in the Foundations of Website Accessibility course.
Got a question?
Email me at colleen@creative-boost.com and I'll respond ASAP.