Hi. I'm Colleen Gratzer. I'm a designer, accessibility specialist, brand strategist, educator and mentor.
I'm chief creative officer at Gratzer Graphics, an award-winning design agency that serves nonprofits, which I started in 2003. I have well over two decades of experience in branding, print design, and web design and development.
How I Started
I got my start formally studying graphic design in college. But college did not teach me all that I needed to know for the real world.
My first professional gig was as the sole graphic designer for a nonprofit, where I did a ton of book design and layout and designing materials for the annual conference. After that, I worked for two publishing companies and a design firm. I've designed almost anything and everything.
I freelanced and held a full-time job for seven years before going out on my own full time. I made more money freelancing than at my full-time job.
Clients were wowed by my professionalism, my work and attention to detail and deadlines. This really set me apart from other designers. This led to tons of referrals and a booming business.
Specializations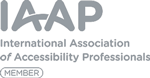 Since 2016, I've been doing a lot with accessibility—for InDesign and PDF files and for websites (design, development and audits). I am a member of the International Association of Accessibility Professionals (IAAP). In 2019, I provided accessibility training to the U.S. Department of the Interior.
In 2020, I released my Foundations of Website Accessibility course and Accessible Branding and Design course.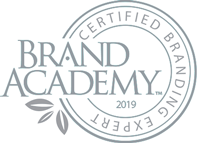 I'm also a Brand Academy™ Certified Branding Expert.
The Design Domination Podcast
I wanted to share my real-world graphic design and business expertise with you—what I've learned, what I've done right, what I could have done better. So I started Creative Boost and the Design Domination podcast in April 2018. Hear more about why I started the podcast.
Appearances
I've appeared on several podcasts and blogs and at events: